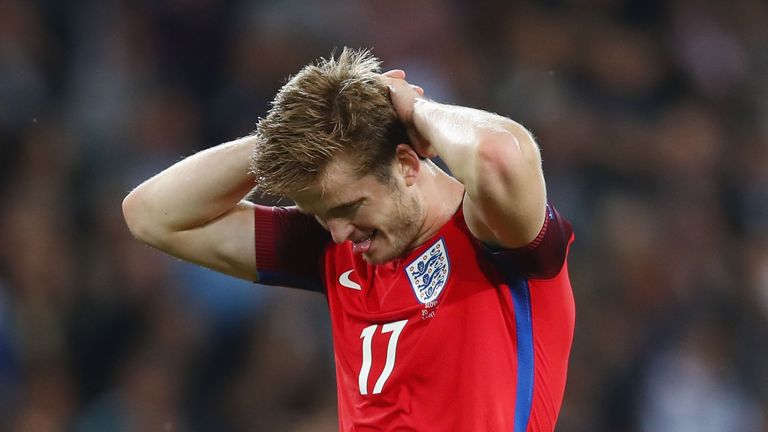 Much more was expected from England at the 2018 World Cup. A young squad, full of talented players, none more so than Harry "That's mine" Kane. When the draw came out, England were drawn with Mr England himself ImmortalTanz. England started well in the group, taking 7 points from a possible 9, needing just a draw against lowly Chile. Tanz was quietly confident in his chances of progression, due to the amount of ammo he had upfront, in the likes of Raheem Sterling. The game started with Chile dominating, 2-0 up inside the first 15 mins. Could England respond?
Well, their chances were seriously dented in the 20th minute, when the 4th official held up his board, and it as Harry Kanes number. Harry sprinted off the pitch as fast as he could, screaming "Gotta go boys, Eriksen has just scored for Denmark, that's my only chance of a goal tonight". Without their captain, England didn't stand a chance. Chile were knocking the ball about for fun and scoring goals whenever they wanted. The game finished 7-2, with Alexis Sanchez grabbing a hat trick.
England are out of the world cup. The camera went back to Gary and the boys in the MOTD studio, who spent 5 hours talking about how we should follow Germany, and invest more in grassroots football. Before the end of the show they managed to grab a word with Tanz, who had this to say. "Guys, I didn't even realise Harry came off, I was checking out a cracking pair of tits on twitter."