I managed to get my hands on the latest instalment of the SBK series developed by Milestone, SBK Generations. As with all these titles it is a superbike racing simulation and this one hopes to relive to glory of years gone by and the current day in the world of superbikes. I shall break down each mode from a choice of four; we have Free Play, SBK Experience, Career and Xbox Live.
Free play allows you to have a quick race or time attack whenever you fancy it with no strings attached. With a large selection of tracks, 17 in total, ranging from the famous Silverstone in Great Britain to Monza in Italy, there is more than enough classic tracks to have a go at. It also has a choice of drivers, teams and different classes to use, some of which you have to unlock via another game mode (coming up). All the settings can be changed to suit your driving needs whether you're a professional or an amateur to the superbike world. I personally had the driver health and bike health turned off due to my lack of ability to stay on the bike. On a side note it also had the option to play a quick championship race or race weekend but I think if you're going to do that you might as well go to the career mode.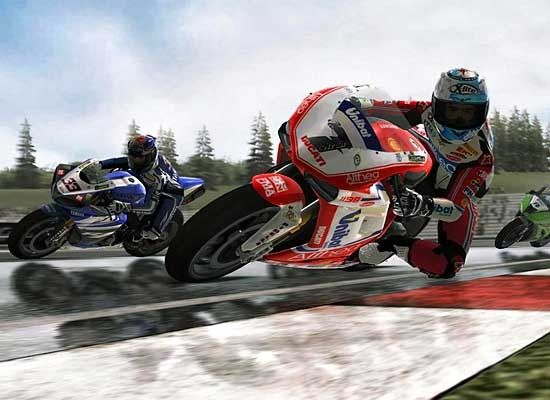 Now onto what I'm led to believe is brand new to the series, SBK Experience which has a collection of challenges to complete based on years gone by (all the way back to 2009). This is a peach of game mode for fans of the Superbike World Championship in real life as it starts with the addition of Aprilia and BMW riders Biaggi and Corser. Each scenario is then based on what I presume is real events from that years but it's based on the simple things like beating a certain completion time, beating a competitor or not falling off your bike (that was tricky). I enjoyed these the most even though I have very limited knowledge of the Superbike world which shows it can work with a wide audience of racing game fans.
Career mode is where you can create a new rookie driver and sign yourself to a mediocre team and work your way up to the best ones by winning races or placing high in the final standings. Depending on your time constraints you can alter the length of the races and race weekend, the longest option having two practice sessions, five variations of qualifying stages and two actual races all on one weekend. I tried that and it was way too much but again these guys have considered this and made it accessible to change however you feel fit. The AI gets rather good when you alter the difficulty and take it up a notch or two, very challenging for the experienced superbike gamer as it was near impossible for me to get above middle of the pack. In the pits it lets you tinker with the bikes in a bit more detail whether it's a slight change to the steering or even the suspension... or you can do what I did and let the tech guy in the pits sort it for you.
Unfortunately at the time of writing, being a good two weeks before release I couldn't find anyone else on Xbox Live to play with. Searching for a race ended as a pointless exercise so without testing the online side I cannot comment on this, however it does offer the option to play a full championship online vs real players or a condensed version at least where you can choose whichever tracks to include or leave out. It's worth noting you can have up to 16 players in your game which is very impressive and could be a lot of fun with mates or for a gaming community.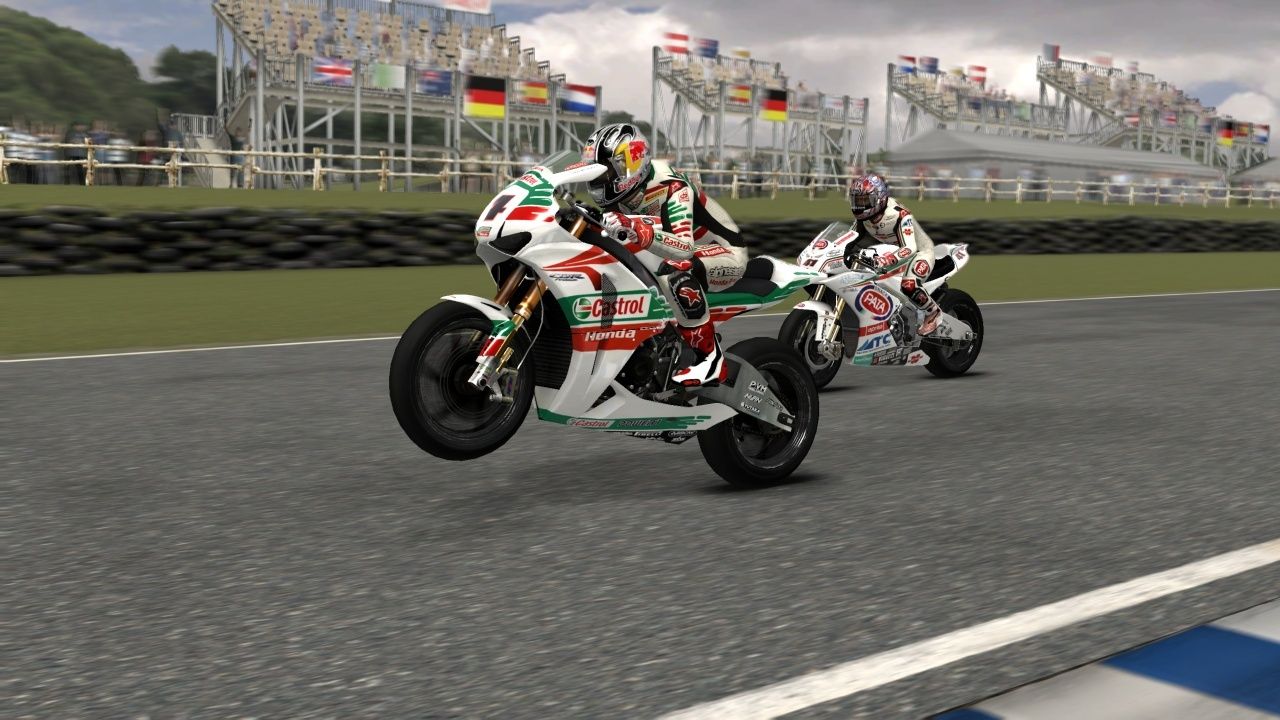 Graphically I feel is the real low point of the game, it's almost like I've gone back in time a few years as for today's rather high standards it looks outdated in gameplay. The menus and all that jazz are smooth, just when you're racing down a straight and your eyes drift to the scenery or any of the surrounding areas it looks low quality despite the bikes and biker looking spot on. It's almost like they didn't think anyone would look away from the track so didn't put as much time into it.
Overall as a newbie to the superbike world I didn't love it, even on the easiest settings the bikes were really hard to handle but I did have had quite a bit of fun especially when it encourages wheelies! It isn't the best racing game of the year nor of the past few years, it will however appeal to the keen superbike followers in a huge way as it's the best bike simulator out there at the moment and they'll appreciate the game more than the average gamer. Despite trying it's hardest to show adaptability to all ability types of gamers I can only give it a 6/10. You can pick this up on 1st June from most gaming retailers at around £25 which is a fair price.