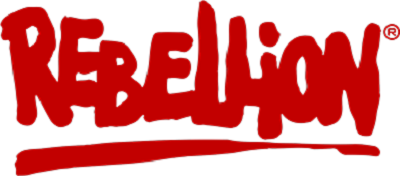 2 weeks ago, we were at EGX, the UK`s biggest gaming expo, and we were very lucky and priviledged to get a hands-on experience with Rebellion Games and their new title, Sniper Elite 4. We were also very lucky to grab ourselves a Q&A session with QA Manager at Rebellion Games Ilya Zakharov. We spoke to him about the game, improvements, and future plans. See below for our interview!
What have you added into Sniper Elite 4 that`s new to the series?
IZ: The laundry list of additions in Sniper Elite 4 is pretty large! As with previous entries, we've put a lot of love into the game, both in terms of big new mechanics and plenty of smaller additions I'm sure fans will appreciate. A good example of a bigger change would be our new Traversal system, which gives you a lot more freedom of movement than before. You're now able to interact with a lot more environmental elements to navigate levels, like climbing along ledges, into windows, down hanging chains and so on. As good as the previous Sniper Elite games were, vertical traversal was a key feature I always wanted to add. In terms of something subtler, I'd single out being able to zero your scope - manually adjusting the scope level to compensate for bullet drop.
How has the gameplay changed since Sniper Elite 3? Or is it very similar?
IZ: I think Sniper Elite's identity was really nailed between Sniper Elite V2 and 3 and that core loop of stealth and more measured, tactical shooting was hugely popular with players, so we'd be mad to move too far away from that. There are definitely some distinct differences though! In Sniper Elite 4, everything feels more natural and refined. From your movement and shooting to the larger and more interactive environments. And the levels feeling more natural goes to the previous question – by granting you the ability to navigate vertically, we've effectively given our design team the power to design levels with more tactical options than ever before. That makes each one feel a lot more like a real world space, and a lot less like a corridor for sniping! In Sniper Elite 3 we had much clearer, more designed "sniper spots" – in Sniper Elite 4, because of the vastness of the levels and the ability to traverse them so freely, these sniper spots become more emergent. You can find and create your own perfect spot for a shot.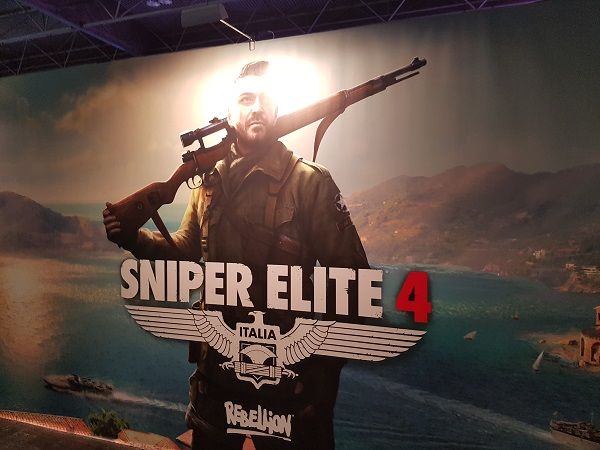 In terms of Multiplayer, what can we expect to see?
IZ: We haven't talked too much about multiplayer yet, but you can expect us to build and iterate on what we delivered in Sniper Elite 3. As per the campaign, expect much larger maps with truly gorgeous scenery – developing for next-gen hardware from the ground up has really helped with that! We've got some 4-player co-op for the first time and don't forget the entire campaign is playable in two-player co-op as well.
Was the decision always to be an early release next year to stay away from some of the other main stream games?
IZ: It was more a combination of a lot of small things nudging us in that direction. Remember that we're fairly small independent studio and that we've been developing two large titles simultaneously, namely Sniper Elite 4 and Battlezone, which launches day 1 alongside PlayStation VR! Releasing two large titles around the same timeframe can be complicated and puts more pressure on shared teams (like mine!); more importantly though as an independent studio we can decide to give each game the attention it needs to be great. We don't have publishers breathing down our necks with deadlines any more.
You've been quoted as saying the game will be designed to be a 'sniper's paradise'. How will that show itself in the game?
IZ: The traversal system and scope zeroing are two great steps towards that. For a third point I'll add the vastness of our maps. The smallest level in Sniper Elite 4 is more than three times larger than the largest level of Sniper Elite 3. A good way to put this into perspective would be to look at the amount of optional objectives in Sniper Elite 3. Off the top of my head, let's say an average level had 2-3 optional objectives. In Sniper Elite 4 we're looking at more like 5-8 optional objectives per level, in addition to the main one. There are also some truly huge longshot sniping challenges for players to find, but I bet we'll see players find more of their own.
What are the future plans for Rebellion? Do you have anything in the pipeline for us?
IZ: We're actually still heavily focused on Battlezone and Sniper Elite 4! The Kingsley brothers who own Rebellion own a collection of interesting IPs which gives us plenty of possibilities in terms of next games, but for now we have nothing new to announce. With Sniper Elite 4 coming in February, 2017 is going to be a big one for us!
Thank you for taking time to talk to us here at AbsoluteGaming and we hope everything goes well with the launch.