Layers of Fear sets its stall out early with some genuine scares but can it stay the course?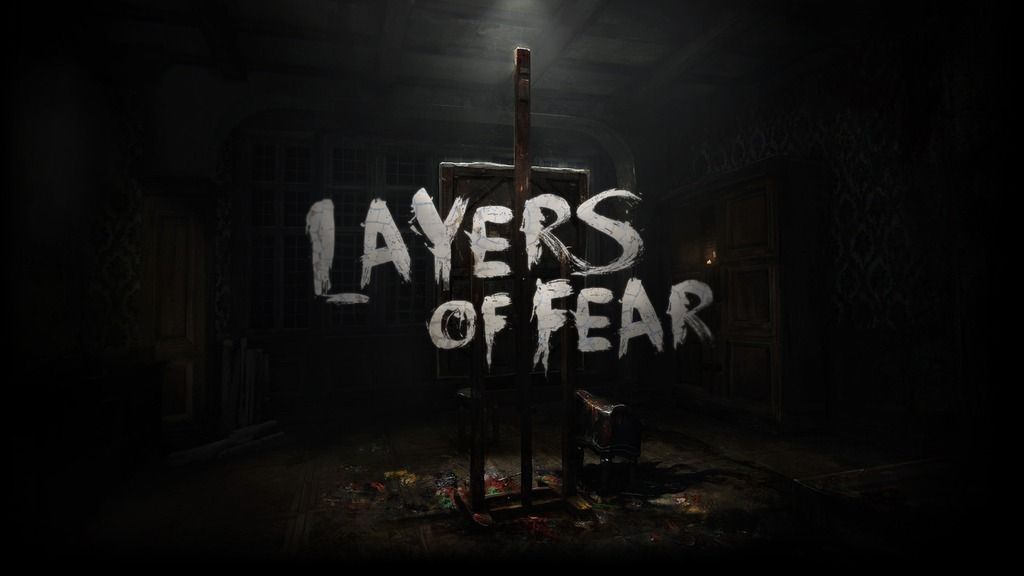 It's often said that an artist with a tortured mind produces mesmerising works of art and that's never more apparent than in Layers of Fear which leads you down some very dark paths. You know nothing about the artist you play as not even his name as the story unfolds around you. And you will wish it had stayed that way as you delve deeper into the mind of a man who is driven insane by his desire to complete his magnus opus.
 As soon as I started the game I was on edge. The oppressive and foreboding feeling inside the mansion is palpable. Eerie sounds surround you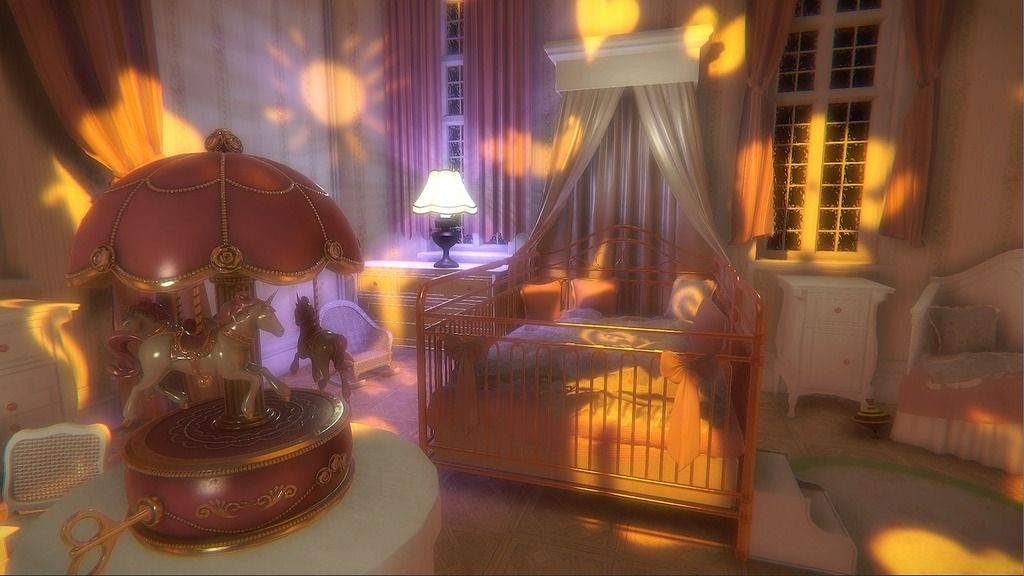 from inside the room and outside. Bolts of lightning spew forth from the sky and thunder rolls across the pitch black sky. All my senses were heightened and I was so invested in the game that when my doorbell went off I nearly had a heart attack. Works of art adorn the walls and everywhere you turn there is something else that will catch your eye. The visuals and sound are simply stunning and they drew me in deeper and deeper even more so when I decided to play with a pair of headphones on.
Usually in a game like this I hunt down every single collectible and clue so I know the story inside out. But on my first playthrough I was drive by a desire to find out why the artists did the things he had and what drove him to such lengths. I had no time for reading scraps of paper or notes that had been left around or hidden in nooks and crannies around the mansion. You will pick up enough clues during your playthrough and if those aren't enough to explain what has happened  the cut scenes will leave you in no doubt whatsoever.
Hallucinations plague you as your downward spiral into madness hastens. These hallucinations alter the landscape of the mansion around you in some very disturbing ways. Fruit begins to rot, paintings take on macabre forms with scenes of torture and death, disembodied heads float around you, children's dolls come to life and ghostly apparitions glide part you or come directly toward you. It was during one of these hallucinations that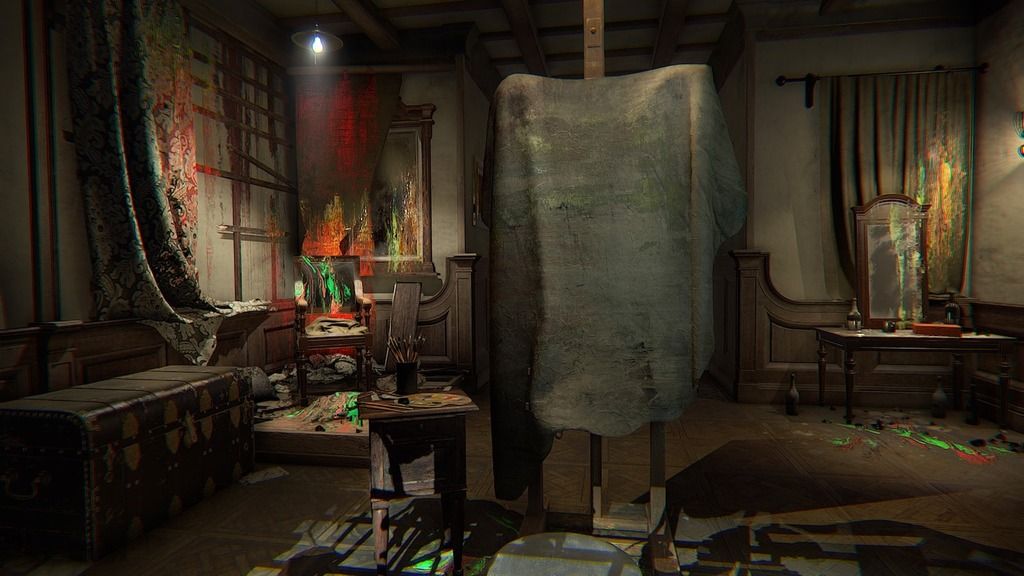 everything clicked for me and I realised the lengths of depravity the artist had sunk to and it sent a shiver down my spine.
The puzzles in Layers of Fear won't tax your brain at all they simply serve to trigger an event. Some puzzles you will complete without even realising that is what they are suppose to be. There are a tonne of collectibles to find from morbid children's scribbles, hand written letters, vermin posters and various family photographs that have been vandalised. Hunting all these down will take a lot of time because practically any cupboard, desk and bedside cabinet can be opened and searched.The major problem with Layers of Fear is your character's inability to die. Games such as this need the fear of death to add another level of tension. Being able to wander around freely without any kind of penalty did take away the sense of risk and you're never truly punished for any mistakes you make.
Layers of Fear is a well made horror game best played in the dark with a set of headphones on so your completely isolated from everything that's going on in the real world. As a trip into the mind of someone who is on the brink of insanity it plays it's scares out well but can be completed in only a few hours.
Formats Reviewed: Xbox One
Publisher: Bloober Team
Developer: Aspyr Media
Layers of Fear is available now for £15.99
Review code supplied by XCN.