Details

Category: Xbox One Reviews
Published on Sunday, 27 September 2015 22:55
Written by Billy Withers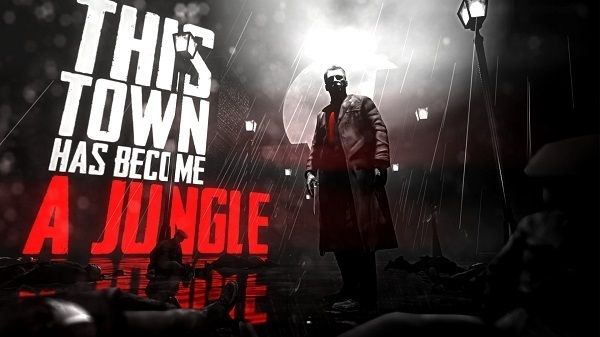 GAME - Blues and Bullets: Episode 1
Developed by - A Crowd of Monsters
Sin City or Schindler's List. These are the styles that Blues and Bullets will no doubt be linked to when people go on and talk about this new episodic series from A Crowd of Monsters. It is a gritty adventure based around the time of the US Mafia mainstream and sees you as Elliot Ness (thankfully any other one that isn't Kevin Costner) but it isn't a historically accurate one, as you are asked by your old nemesis Al Capone, some two decades after putting him behind bars, to help find the kingpin's daughter, who has went missing amidst the rumours of a child stealing cult. Even the intro of this game, which sets this out, does not provide good viewing for those of a nervous disposition.
What is does do though is show you the game style. Everything is in black and white, with only the occasional item in a scarlet red, helping to provide that classic film noir style. It is effective, especially when you have a backdrop of an American town, this time in the form of the fictional Santa Esperanza. As long as you know that this has nothing to do with anything that really happened during the Untouchables era then you can sit easier with the lore that Episode One of this five parter tries to portray.
As much as it is pleasant to look at, it isn't without flaw. There are moments of slowdown, as the game engine struggles to maintain the ambition of the story, which although not as problematic when you're dealing with the adventure parts. There are, however, shooting elements and other, more dramatic elements, so having moments where the smoothness just isn't there can affect the gameplay and in turn, your experience of the game.
Thankfully there is an atmosphere brought on by that previously mentioned styling that helps to smooth over some of the bad parts that show how rough and ready this game can be at times. In addition to the black and white parts we also end up with some pretty intense moments of power and colour, as Elliot Ness battles with his demons, as well as the case he's sifting through.
There is a hefty mix of gaming styles as well with Blues and Bullets. There is a major lean towards L.A. Noire, with a lot of evidence hunting combined with some Q and A sessions with suspects and witnesses to get answers. There is also a hint of Mass Effect with the answers to some things you pry about and other actions you do changing the outcome and options later on in the game as you continue to go.
There are some downsides to the game though. As well as the game engine issues already mentioned, the story can be entertaining for a chunk of the episode, but the fact is that there are moments where the game can drag on and you struggle to actually get to the end and that is a tough thing to head through when you're being kept interested and awake by the prose thrown at you.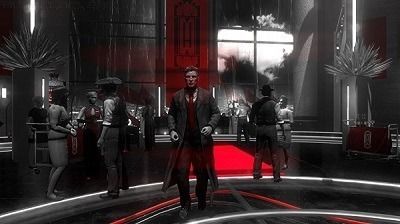 The best way to describe Blues and Bullets is like an action movie made for the summer. it has a hefty and atmospheric intro and an equally mesmerising exit, but the mid section can drag on for a while. The styling is decent and the atmosphere in some areas can be infectious, but the second episode will need to be better to keep the interest high, or else the case will be closed a lot quicker than the five episodes that are planned for this series.