Details

Category: Xbox One Reviews
Published on Monday, 29 February 2016 18:10
Written by Mike Jenkins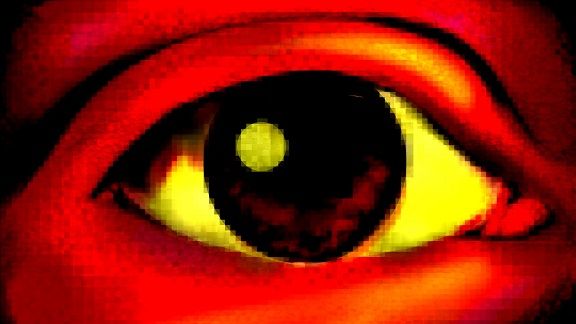 I don't think I've ever, especially while trying to review, come across a game that I have decided that it is totally pointless in continuing.   I was so very close to that point with D/Generation.  But after a a long while replaying the same thing over and over I managed to find the laser that was too easily missed, and managed to progress further in the game.  That being said, I didn't last a huge amount longer on it.  Unfortunately this is a game that is clearly an old PC game, and one which doesn't live up to more modern gaming standards.
D/GenerationHD is a HD remake of the game that was released way back in 1991 (I was only 3!).  Set in the future you are a courier delivery an important parcel to the leading researcher in a company called Genoq.  On entering the building you are oblivious to the fact that there are mutant bioweapons causing havoc in the building along with electrical floor panels, turrets and more.  You need to work your way through 10 floors to deliver the package and find a way to escape.  Along the way you encounter survivors that need to be rescued, and clues to what exactly has happened at Genoq.
From an isometric point of view it is a puzzle game, with some aspects of action and adventure.  Each level has a number of rooms, to get through the rooms will require aspects of thinking, timing, talking and sometimes even shooting.  You will need to clear each room of different bioweapons in order to process (something that is very difficult if you can't find the aforementioned laser!!).  The timing of movements and thinking what to do next is ramped up pretty quickly, especially when survivors are concerned.  If you open the wrong door before neutralising a bioweapon you'll lose the person you're trying to save.  If you mistime a run across a laser shooting, guess what?  They're dead.  And you need to be careful yourself, one hit from one of the many death traps will see you restarting the level.
D/Generation was a game that was well received when it first got released on PC/DOS, and later to Amiga.  And I'm confident that those who played and enjoyed it back then would come back to this and find a lot to enjoy.  As someone who mostly missed the generation of gaming, I'm struggling to find any sort of enjoyment out of it.  The game feels bland, there is limited information when you first start, and the compact nature of each room and puzzle feels like something we have now surpassed and enemies are quite literally blobs on the screen.  It just feels so dated, even with the 'HD Remake' aspect.  How this is a £20 game on the marketplace is beyond me.  The only way I could possible recommend picking it up would be if you're wanting to get a nostalgia hit from all those years ago.  Otherwise, totally avoid it
**Thanks to XCN for the opportunity to review this game**