Details

Category: Xbox One Reviews
Published on Wednesday, 26 August 2015 00:50
Written by Mike Jenkins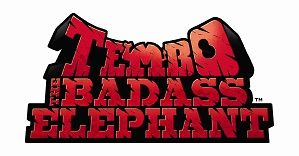 Tembo the Badass Elephant.  You've got to just sit back and look at that name and just wonder what they were smoking in the Game Freak offices the day that name was devised and approved.  That being said, these are the guys that brought us Pokemon, and hugely successful global franchise, and one where imagination was certainly not lacking.   And to be fair, the title of this game is fairly accurate.  Tembo is indeed an elephant, and he is as badass as an elephant is ever likely to get.  And it is cracking fun too.
In my younger days (and mostly down to my father and other family's choice of video game console) I was a Sega player.  After a brief stint with the Atari/Commodore consoles, my first fond memories of gaming come from the Sega Megadrive.  From the likes of Street of Rage, Golden Axe and of course, the face of Sega – Sonic the Hedgehog. I loved the Sonic games on the Mega Drive, but since those times I've fallen off the Sonic bandwagon, only briefly playing small parts of later games, being mostly underwhelmed.  Why am I talking about Sonic?  Well I'd heard from early reviews that Tembo was the best Sonic game Sega had released in years.  And it wasn't until I started playing that I realised exactly what that meant.
You see, Tembo is a fast paced side scrolling platform game, and as soon as I started with the tutorial I had warming flashbacks to the days when times were simpler, rushing around levels collecting golden coins as my blue hedgehog friend.  Of course, Tembo has many other gameplay mechanics than just running and collecting, but it is easy to see the similarities.  In fact, you quite regularly need to slow down as Tembo to tackle more challenging areas of levels, or you'll find yourself restarting from checkpoints and the start of levels over and over.  But this isn't a bad thing at all.  In fact, it's what gives Tembo its charm.  Take a look at me playing through the opening level and tutorial below to see what Tembo is all about (and please excuse some fairly embarrassing gaming at times).
So, as established you play as an elephant that is called in to help in the war against the army known as 'Phantom'.  Your objective is to save civilians, kill all phantom enemies and rid the threat on Shell City.  And you've got plenty of tools in your arsenal to tackle the challenges in front of you.  Jumping, dashing, butt stomping, jump-punching and you can also use water in your trunk to put out fires and solve puzzles.   You collect peanuts as you go to create peanut butter that allows you to revive at your nearest checkpoint if you die.  If you run out of peanut butter it is back to the start of the level for you.  Controlling Tembo is fairly straight forward, but there are times where quick movements of the analogue stick, pressing A/X at certain points will lead you to doing things that you might not meant to have done.  But a few levels in and you'll soon get used to the different things you can do.
There is a lot I like about the game.  I really enjoy the way the story is presented in a comic book style panel layout.  The clean colourful graphics have allowed for a wide range of different environments, and they also lend themselves well to the level design and different attack types the enemies have.  On that point, the variety of enemies is solid aswell, from your regular grunt, to soldiers wielding sword and flamethrowers, to drones, helicopters and tanks.  All of which require different ways to take them down.  And when they are all on screen at once it's great hectic fun, even if it can get frustrating when you get hit with a fireballs and rockets that seemed unavoidable.  This goes back to when I mentioned there are times when you need to slow down to tackle the next obstacle.  The games doesn't rest on its laurels either, throwing new enemies and ways to traverse the levels at you as the game goes on.  I'm quite the fan of the pinball machine style bumpers that are introduced during the third zone.  You'll also find yourself trying to get to different areas of levels than the game seems to be trying to take you in order to save every last civilian.
The only real problem I have with the game is that it is quite short, only 3 stages of 3 levels (plus a boss level) and then a final stage.  And it does get challenging quite quickly.  I even found myself needing to replay some levels to make sure I had enough points accrued to unlock the last level of a stage.  Which isn't a bad thing, I just felt that the required score was a bit too high.  Maybe that's just me being mollycoddled by modern games.
I cannot praise Tembo enough really, and if it had been a little longer it would probably get 5*.  It is super fun, well presented, visually fantastic and got me feeling nostalgic about my gaming of yesteryear.  Please check it out.  And if you don't want to pay full price, then make sure you do when it comes up in a future sale.  A bizarre premise, but one that's been done right.
**Thank you to XCN for the opportunity to review this game**