Details

Category: Xbox One Reviews
Published on Friday, 06 November 2015 09:26
Written by KrustyManMeat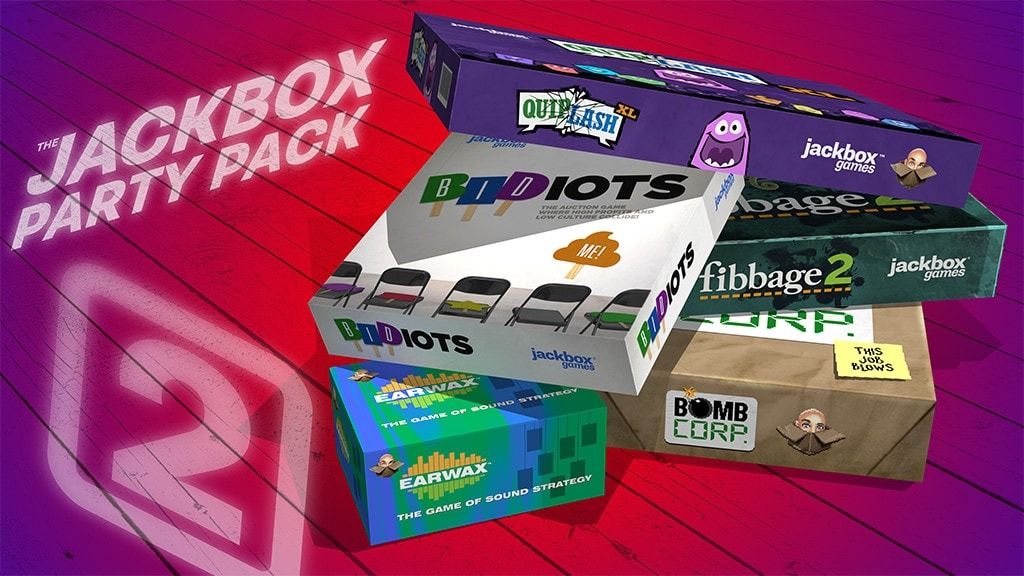 Jackbox Party Pack 2 is the follow up to to the unsurprisingly titled Jackbox Party Pack which was released late last year. A collection of five party games which should be fun for family get togethers and parties.
Jackbox Party Pack 2 dares to do something different with its multiplayer. Instead of tasking you with owning multiple joypads or asking friends to bring them round with them when they visit you will already own every single controller you need and you won't even know it.This is a great move because we all have our mobile phones and tablets on us most of the time. This is the game's biggest draw for me. I have reviewed countless games recently that rely on you owning at least two joypads to get the maximum amount of enjoyment out of it. All you need to do is point your browser to the website on screen and enter a code and your in. It really is that simple. Even my Mother had no problems setting it up. This new bundle has five games, two of them being remakes of previous Jackbox titles. I will review each game on its own merit otherwise and then the package as a whole.
Fibbage 2 is quite simply a trivia game that gets the players to come up with their own answer to try and bluff the person trying to answer into picking the wrong answer. The true answer is in there somewhere you just have to find it. Once everyone has put in their own fake answers each player gets to pick an answer that they think is the correct one. Anyone who picks the correct answer receives a healthy dose of points. The real goal here though is to get your made-up answer picked by your opponents because each time one of your lies is picked you will earn big points also.That's about it for Fibbage 2. It really is that simple but it's one hell of a funny game when there are a few of you and even more so if alcohol is involved.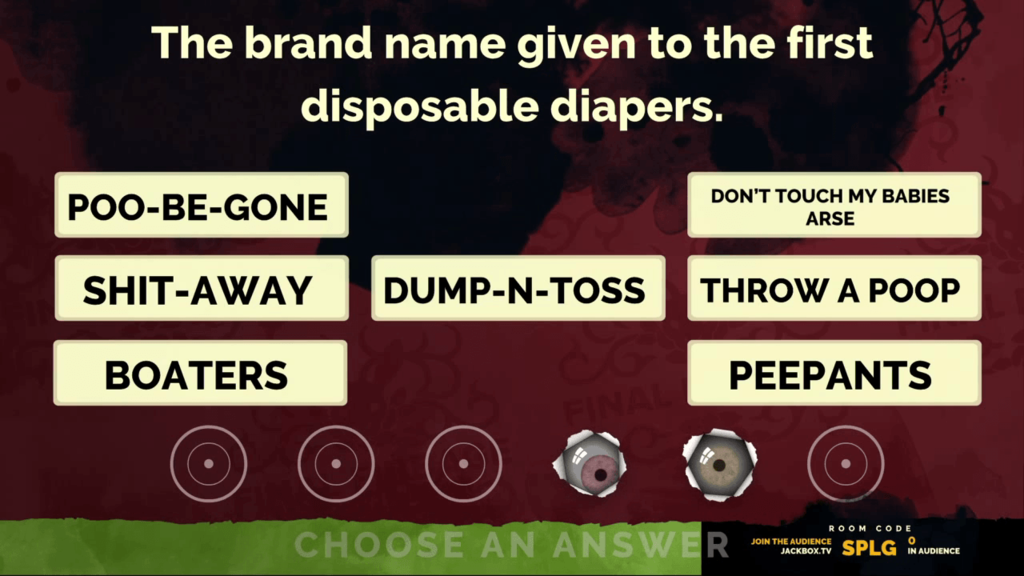 Bidiots sounded like it was going to be wet another fun game to pass the time with but it's just a confusing mess and only a few of us really grasped what the idea behind the game is. Bidiots is Fibbage 2 but with drawn answers instead. Each player is given a phrase and then you must attempt to draw it as quickly as you can before time runs out.When everyone has finished their sketches they will be shown to each player who must then make up their own answer to describe the picture. The true answer is in there as well and the points system is the same as Fibbage 2. This first part of the game is fun but unfortunately the second half is what kills all the enjoyment.
The second half of the game focuses on an auction. Each player is given a cash amount which you must use to bid on the sketches everyone has made. Each player is given a set of clues that are specific to them which also include the value of each sketch. These clues are suppose to help you grab sketches on the cheap while luring your opponents into bidding on paintings that aren't worth much at all. This might sound like fun but it's a frustrating experience and for such a simple sounding game it became quite confusing for some of our group and what's the point of playing a game hardly anyone understands.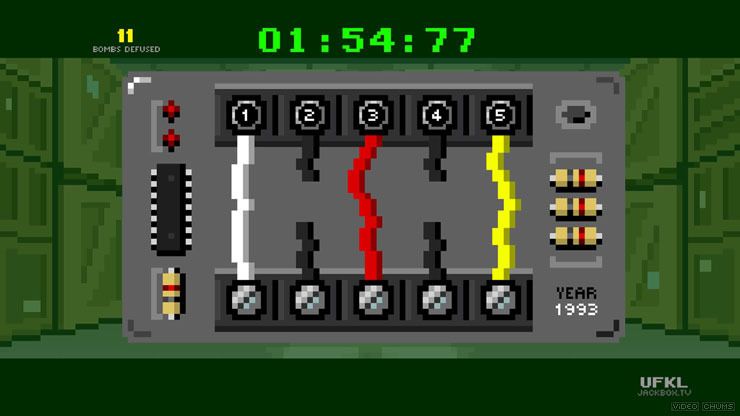 Quiplash XL is like a  lite version of Cards Against Humanity and if you like that game you will love this. Each round starts with each player receiving two questions which they have to make up their own answers to.  When everyone has finished the game picks two people who has the same question and puts both their answers together and asks the remaining players to vote on their favourite answer. Whoever gets the most answers wins. It's the easiest game in the pack but the funniest by a mile. You have total freedom over your answers and things get very risque very quickly after a couple of drinks as all decorum goes out of the window. Get yourself a good group of 6 or more like minded people and this game is hilarious.
Bomb Corp is the one game here that will test your friendships to breaking point and beyond. This was the one game here I was truly looking forward to playing. This is a back to basics version of Keep Talking and Nobody Explodes which is a current favourite doing the rounds. Each player is given one or two instructions/rules that you will all need to defuse the bomb. So player one might be the only one who knows not to cut the red wire, player 2 might have been told to ignore any instructions to not cut the red wire and so on and so forth. Communication is key here and you really need to think about each and every clue you are given because things get very confusing, very quickly when there are a lot of you involved. The game just seems out of place when compared to the others due to its sombre mood.
Ear Wax is a game that sounds completely pointless when you read the instructions on screen. It's a game where you have to pick sound effects which you feel best describes an phrase you have been given. One player is picked as  a judge and must pick what they consider to be the funniest/closest match to the phrase. I know this sounds lame but trust me its bloody hilarious. We were creased up with laughter at the bizarre concoctions people came up with.
Jackbox Party Pack 2 is chock full of toilet humour which only adds to the fun you will get from this game. If you have a good group of friends with you this game really does come into its own and it will even incorporate other players into the questions at certain points throughout each game. You could even stream the game via Twitch and let the people who are watching join in with you because all the instructions to join your game are displayed on screen. I love Jackbox Party Pack 2 and its only limitation is the amount of friends you have with you at the time.
Review copy supplied by XCN.
Game: Jackbox Party Pack 2.
Genre: Trivia.
Developer: Jackbox Games.
Publisher: Jackbox Games.
Platform(s): Xbox One.