Details

Category: Xbox One Reviews
Published on Sunday, 24 April 2016 14:20
Written by Dave Blackman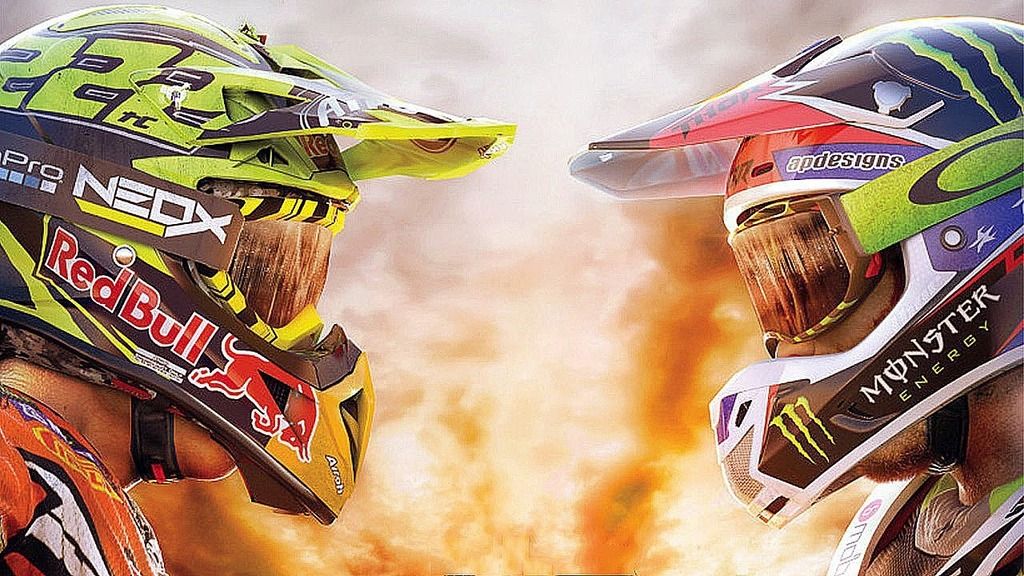 As a kid I've grown up doing the sports that are not really on the school's curriculum, such as downhill mountain biking and motocross, and to combine with this I have always been a fan of videogames. When MXGP 1 came out, I picked it up for my PC and used my Xbox 360 controller to spend endless hours riding on all the tracks in the game, when I wasn't out riding and doing the real thing. I put in close to 150 hours on that game. I had played all the other competitors versions such as MX VS ATV Reflex and alive, however MXGP 1 had bettered the game style one step above the rest.
So now MX GP 2 has launched, and man, can I say what a piece of art this game is. The bike selection is amazing! Supporting all the major brands like Kawasaki, Honda, TM, Husqvarna, Suzuki and KTM. I immediately chose the bike I had always wanted to ride, the KTM 450, Milestone have really gone to town with customization of the bikes, which is a massive improvement from MXGP 1. You can do so much to the bikes from handle bars to tyres to sticker kits, with a lot of the items from official brand names. This allows you to pretty much make the bike similar to your own, and allows for you and your friends to ride unique bikes.
 Speaking of customization, the rider gear is also jam packed with brands and all the goodies that people want when customising the rider. There are lots of different style things such as clothing, boots, goggles, helmets, neck braces and more that you can customize, so it is good to see all the latest equipment making it into this game!
Let's move onto the riding and the atmosphere within the game. The physics of this game are brilliant, they give you control of both your rider and bike allowing for better movement. Given there are 3 different physics options catering for newcomers right up to pros. However I immediately jumped to pro! Using the physics they have allowed the riders to perform some amazing real style whips and scrubs, which add style and flair to the gameplay during races. The Graphics have been improved from MX GP1, the tracks now have ruts that are user created and remain intact lap after lap and you can hear the crowds cheering you on and blowing their air horns creating a realistic atmosphere. The engine sounds have also been improved, however when the bikes reach the RPM limiter it sounds a little cheesy. The physics feel completely new and there definitely is a massive improvement to the game overall.
The Career and challenges given to complete are really great! The career isn't monotonous in anyway, the constant change of environment will make you struggle at first. The whole point of the career is to build your rider to be one of the world's best, and pull sponsors attention, to get a place in their team. You start off riding as a privateer and then move onto the big leagues riding either in the 250cc class or the 450cc class. The great feature to this game is that every bike has different handling characteristics about them. They aren't copy and paste with different sticker kits, they are uniquely built from the ground up. There are some large names and some extremely desirable teams to ride for, such as Red bull Husqvarna or Suzuki. They have also added the much needed clutch and manual transmission options to the game, allowing the user to have much more control of his bike.
MX GP follows the actual MX GP European series in the game, this allows you to race on the same tracks in the same order, and you even get to choose the pro riders to race with outside of the career! There are all different skill levels of riders to choose from, such as the great Ryan Villopoto, and a local favourite from South Africa, Tyla Rattray. You can definitely see the attention to detail that's gone into both riders and tracks!
Every great game will have a few downsides, this game has very few, small issues which is a great thing! For example when playing multiplayer the time given to select bikes and customise your rider is too short, 30 seconds just isn't enough. It would be amazing to have a time extender option. Another small problem is, when you are in a race and you slip up and go off track, the game resets you immediately. This is frustrating as most of the time you could just turn back on and keep going. Other than those few problems the game runs 100%, with very few frame drops and very little lag notice on multiplayer. There are no bugs that cause the game to crash or your rider to do funny things. A lot of effort was put into this game and it is definitely a smooth and exciting outcome.
I thoroughly enjoyed this game and they have been some of my favourite developers for games! A true reccomendation for any motorist or any motor bike fan.