Details

Category: Xbox One Reviews
Published on Sunday, 27 September 2015 22:44
Written by Billy Withers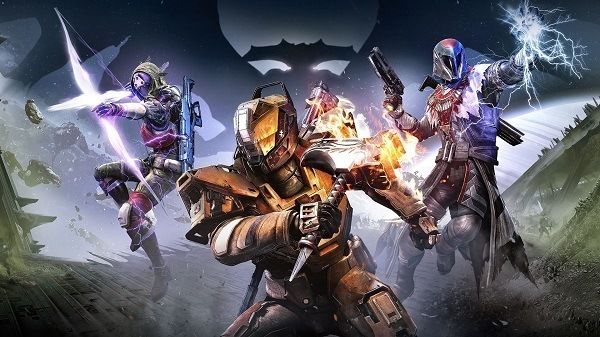 GAME - Destiny: The Taken King
Created by - Bungie
Released by - Activision
Crota is dead, killed by your hand, as well as the hands of millions of others over the past 12 months who have been there since the start of the original Destiny title. The first console MMO with a yearly upgrade has been a huge title for Activision and Bungie, but it has not been without issues. The grind has been enjoyable for some, but too much for others and some of the weapons have their own folklore simply because of how strong they are in both co-op and multiplayer. It truly has been hit and miss, as well as the two expansion packs not really delivering anything huge and almost acting like certain generic yearly extras that only add one thing and expect it to be enough.
The Taken King is a different kettle of fish entirely. The story is simple enough and over within about 5 hours of full on play, but then you kind of expect that with the style of game that Destiny is. It is all about Oryx and his anger at his son being taken out by the guardians and he is hell bent on getting his revenge by wiping everyone out. Understandable, I suppose. The intro is an atmosphere maker and pretty much allows the wiping out of some key people from game one and it sets the tone for the whole Taken King tale. There is much more in the line of action and intensity, certainly more than what was in most of what has come before, with the exceptions of the raids and strikes.
One of the first things you notice when booting the game up is the new destination. The Dreadnought is a massive ship that you can get lost in and it is filled with loads of Cabal and Hive, as well as the new species which we'll talk about in a minute. In addition to a load of interesting missions, we also have loads of chests and collectibles that can be easy to grab, but there are a few that can only be unlocked via riddle laden keys. There's even one which the gaming fraternity (well, a few of my friends) have named "The Stink Run" where you have to be covered in a horrid stench and then run across a huge chasm to get a chest hidden near a useless door. There wasn't a legendary engram, hence the hatred towards it.
Over and above the main story though you can see a whole host of changes not just brought about because of the new addition, but in the prep before it. New multiplayer modes, including the new Capture the Flag styled Rift mode, as well as a version of Control that only allows points for capturing the points, rather than the amount of kills being a factor. The new maps are decent enough with a hefty mix of good and bad, but it is the norm for any map add ons that ever come out on ANY game, let alone Destiny.
The Taken are the new enemies on show and it is such a change to see more dynamic bad guys. Some of them can split into two and continually do so, allowing no respite  if not dealt with quickly. Vandals have shields and Captains are an absolute pain in the arse, firing a huge dark matter fireball which can more or less kill you without a breath. The fact is that we now have things on a higher level than what you can healthily attain, with the levelling up system receiving a much needed, but equally radical overhaul. Reaching level 40, the new cap, is pretty easy to do, but it is the light level that is now the form of that grind. The main way of getting up there is to infuse weapons you like with stronger ones, bringing their levels up and edging you closer to that magical 300 number. The new raid is a higher than reachable level 42 and is a light level of 290,so it is pretty tough, but with a full team of six at that level can make it doable with that usual heady mix of tactics and constant revives.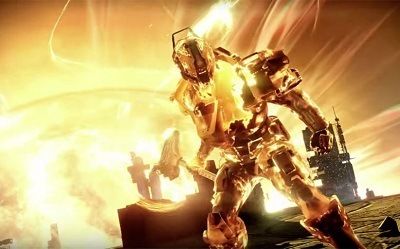 What we have here is what a lot will believe to be what Destiny should have been from day one. It addresses all of those annoying parts of the game that didn't work and streamlines it, making it simple and fair to use for those old and new. The content is varied and extensive, with missions continuing to hit you well after you face Oryx. The Dreadnought is a huge sandbox that includes the Court of Oryx, a constant event battle that requires a rune to activate, but can drop those much needed weapons to help upgrade others.
It is nothing short of essential if you haven't played it at all and you can grab the Legendary Edition with everything in one box for the price of one game. It is equally so if you have been around the Cosmodrome for the majority of last year because as much as some will say the money side of things could influence opinion, you have to look at the broader picture. What Destiny has done is bring friends together online that many games have not been able to do in a long time. You want to arrange times to do raids or strikes or even do some bounties and the Taken King has further enhanced this by allowing people more chances to game together in a cooperative manner, with the riddle filled keys and chests allowing for more chatting and influence by others. The Court of Oryx has randoms working along with friends to unlock the trinkets and goodies needed and with all of those tweaks of those specifically over powered weapons, we can enjoy the full spectrum of Destiny the way it was meant to be enjoyed.
The ship has been steadied now and Bungie are starting to show what this game is going to be capable of. At the end of the day this is a huge addition to what was a good, but slightly broken title. This added extra makes it an essential for fans old and new and makes it one of the best social gaming experiences out there. Totally worth it.
It would be even more if I didn't always get shafted for an exotic though.
A huge thanks to the Xbox Community for letting us play the game.