Details

Category: Xbox 360 Reviews
Published on Monday, 09 November 2015 01:57
Written by Billy Withers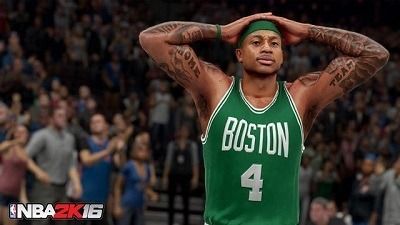 GAME: NBA 2K16
CREATED BY: Virtual Concepts
RELEASED BY: 2K Games
It was about this time last year that I was singing the praises of NBA 2K15 on the XBox One. It was one of the best simulators in basketball I had ever played, if not any virtual sport in general. Now it is a new year, but it is on an old machine. The 360 has had some great sports games in it's life, including one of the best FIFAS on record, FIFA 12, but how will the more than likely final game in the old girl's NBA back catalogue stand up against aging tech and the now dominance of the current generation? 
Without giving anything away, the older versions don't have all the bells and whistles that the XBone/PS4 main games carry. The much advertised "Spike Lee Joint" appears to have left the joint it so preaches on about and leaves us with more or less what we had from last year's title. The career mode is your typical "PRO" creator and user program, including getting some game time in front of scouts and potential big guns of the NBA.  
The 2K Pro-Am mode, which makes a debut in the current gen console, is also absent here, but in a way that's understandable, being a primarily online mode, seeing as a lot of people will switch soon. This is not to say that NBA 2K16 is not without enough to keep the 360 veterans happy though. The NBA version of ultimate team, in the form of 2K Battle, allows you to pick a 5 man NBA draft team and put them up against others from around the globe to earn coins, which in turn gets better players and so on and so forth. My Career is still in there, as well as MyTeam, The Association and Blacktop, which have all carried over from last year, with Blacktop being the sandbox mode here, allowing anything from a 1 on 1 schooling session to a proper 5 against 5 with your team.
There's also a welcome return of the Euroleague Basketball teams for another year, with the roster being added to by the likes of Real Madrid and Bayern Munich, who are usually more well known for using a round ball of a different kind. I would love to see Mr Ribery going for a slam dunk if anyone fancies arranging that for YouTube or something. 
To be honest, I feel like I've maybe been spoilt by playing the NBA on Xbox One because I know what you can have, but the funny thing is, that is exactly what I was thinking when I looked at the case and indeed when I looked at the menus, which are more fiddly than I'd like to be, but the proof of the pudding, as they say, is in the eating, and you will feast well on Visual Concepts' gameplay, as ever. 
There is no question that these guys have got the game nailed in terms of how it feels. The fact this is singing along at 60fps in the main game, with the cutaways going to 30 to keep everything smooth. It has always been a joy to play and this year is no exception. The commentary is still as crisp and fluid as it has ever been and the enhanced graphics may not be a huge step up, but I was rather impressed by the fact that this was running on a console that was over 10 years old.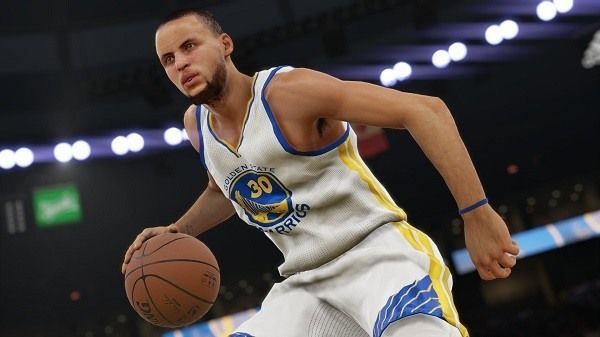 As an experiment, I fired up 2K15 on Xbox One again to see how much of a difference there was in a visual sense. There were some obvious features missing, like less rounded player models, less reflections on the court and so on, but the comparison was fairly decent. I don't think you could push more out of the old girl without going into that area known as sacrifice. Let's just say there wouldn't be a constant 60 frame rate if it was pushed to a higher level and I personally think that the trade of choice is the right one. 
The career mode is long enough and varied to keep your interest, with your battle to hit the big times relying on just how good you are. To be honest, I'm actually happy that the Spike Lee thing isn't there because the story mode last year was a bit poo to be honest and I don't think it had anything to do with who wrote it or whatever. It is more to do with the fact that some genres just shouldn't try to merge story with the game (anyone remember TOCA Race Driver?) but it is an extra that you're not gonna say no to and knowing you have guided your team up the ladder with your pro or favourite team is always a pleasing moment, as many FIFA players will testify. 
To be honest, it may be without everything it's big brother has on offer, but if you take everything into consideration, like the age of the tech and the space on the disc and so on, you have to applaud 2K and Visual Concepts for bringing out a fresh enough game on the 360 to make it a purchase to put a smile on your face. This game in 2 player is an absolute blast and I have had my fair share of clashes against friends to know this from experience. 
There is a phrase that fits this game perfectly, and that is "Quality, not quantity." The fact it is streamlined is almost irrelevant when you consider that the core fundamentals remain intact and just as playable as they always have been. If you simply cannot shake yourself from the old machines then you need to get this in your collection for party nights and those times where you just wanna get stuck in to a great sporting game. It takes a lot of care and attention to get a game playing this smooth and addictively. I can't say no to this, unless I'm getting it on XBox One. Mind you, if this backwards compatibility thing kicks in and it works on it.... 
A big thank you to the Xbox Community for allowing us to review this game.