Details

Category: Xbox 360 News
Published on Wednesday, 04 March 2015 16:16
Written by KrustyManMeat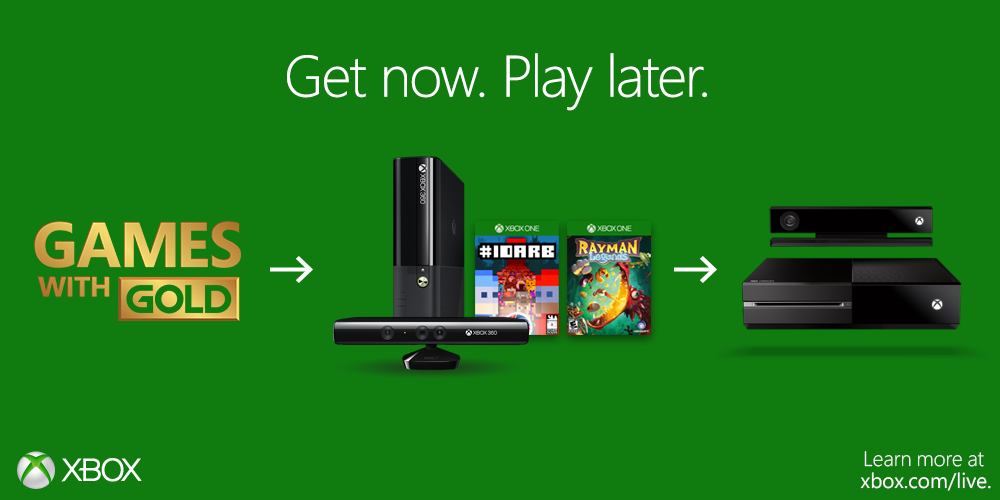 Do you own an Xbox  360? Do who have an Xbox Live Gold membership? Well now you can start queuing your free Games With Gold Xbox One titles through your console.
Information released today on Major Nelson's blog, Starting today, Xbox Live Gold Members who don't have an Xbox One yet can start building their library of Xbox One games directly from Xbox 360 by taking advantage of the Games With Gold program.   You have always been able to do it this via the web and my monthly Games With Gold posts. But now, on  your Xbox 360 console head to the special Games With Gold section from the link on the home page of the console and you can  'purchase' it there.
So even if you don't own an Xbox One yet you can queue all the free Games With Gold so they will be there ready and waiting to download when you buy your shiny new Xbox One.
Will you use this function or will you just download through your Xbox One as normal?