Details

Category: Xbox One Reviews
Published on Monday, 21 September 2015 15:33
Written by Ash Cohen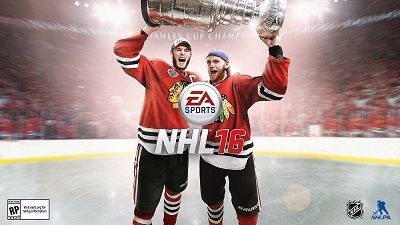 The last time I fully got into and played a NHL game was NHL 11, where myself and my friend would spend hours a night playing each other with our two favourite teams, Toronto Maple Leafs, and the Philadelphia Flyers, scoring goals galore, passes galore, and of course, a favourite part of any NHL fans memories, having those on-pitch punch-ups. Having been 5 years since I had played a NHL game and not remembering much of the controls, I went into the newest addition not knowing a thing and effectively being a rookie. But, I knew from the previous games, that I was going to have quite a fair bit of fun.
NHL 16 is the 25th instalment in the NHL series developed by EA Canada and published by EA Sports, was released in mid-September around the world. You`re able to play a range of different game types including your all-time favourites be a Player and Be a GM mode, and of course, the much loved, like FIFA, Hockey Ultimate Team mode. In NHL 16, after being omitted from NHL 15, EASHL made its return to the NHL games, after many fans called for its return. Upon reading some reviews from last year, a lot of hockey fans were hoping that this year`s edition would be a big step up from NHL 15, which had had a mixed reaction from fans and critics alike.
I indulged straight into the action, as we are thrown straight into a game where I started to get a grip of the controls, using their On-Ice trainer. From this we are able to learn quickly the controls to be able to pass, having a slap shot or a wrist shot, how to block a shot and make those all-important tackles, and of course, how to begin those fights.  Of course, not knowing the controls I may have instigated enough fights to send half a team off, but it`s something that I knew, I was going to have some fun with. I did take the opportunity to use the advantage of EA Access and download NHL 15, which I thought I`d take the chance to see what the reviews meant and it`d help me with an idea of whether this game had improved the series or not.
The game feels slower in certain aspects. In NHL 15, you were able to quickly pass and the fluidity just felt  a lot more apparent, compared to this year`s version, and this seems to be something that has been introduced across the EA games this year, especially their sport ones. It feels a lot more slowly, and the players seem to react a bit more intelligently. 
One thing that I was very impressed by was the presentation of the game. Every game we are treated to a real-life over the stadium shot of the home ground of whoever you are playing as, , before cutting to the actual match. Graphically, this game is very good, and takes advantage of the next-gen console capability of being able to offer top-notch games graphically. NBC news have over-laid the game, and this will give you the feel as if you were watching a live, televised NHL game. My only criticism of the presentation of the game is the commentary, which at times feels a bit short, and lacked. It`s as if lines are just being said and are not properly over-laying what is happening in the game. If you were someone who listens to the commentary it`d most likely get on your nerves after a while, but if you are there to just enjoy the game, not caring too much about the commentary, then it`s not something that you`d pick up on.
I spent quite a fair bit of time having a go at the Be a Pro mode, and creating my player as the Centre of my team, and trying to score left, right and centre, aswell as setting them up for my fellow team mates. The one thing over time I found was that my player`s attributes would be upgrade to more specific things I did in the match, rather than generically updating at times I found on NHL 15. I found that everything seemed to upgrade over-time on NHL 15, perhaps when I wasn't often doing them, such as the upgradement of passing stats, something I will be honest, I didn't use to do on NHL 15. I really use to be one of those players that would just try and shoot at every opportunity. I know, I know, so much for a team sport, but in NHL 16, I find the attributes updating more towards what I do often within a game. I found that my passing stats were starting to improve with a number amount of passes I pulled in the game, aswell as my shooting stats also increasing due to the amount of shots I`d look to get at the opposition goalkeeper. I just felt like my pro was getting better stats on a more specific basis, rather than a generic basis that you may have seen in NHL 15.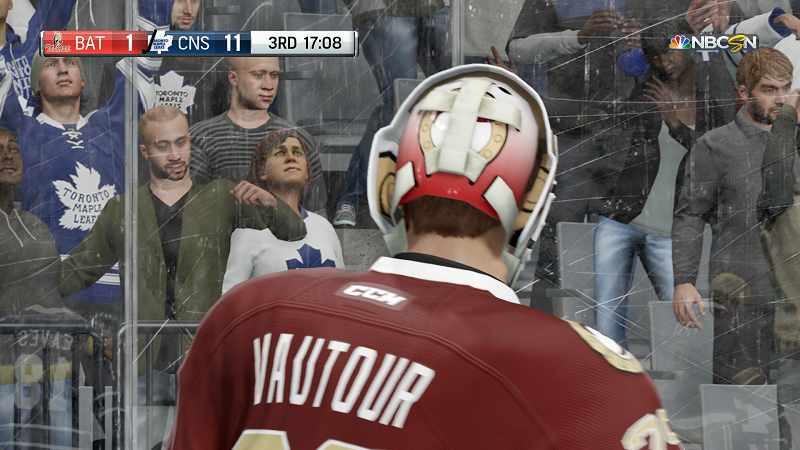 EA Sports have made a good return this year, after perhaps a disappointing entry with NHL 15. The return of EASHL has been a huge hit with fans, and they`ve added a few extra features for new players or those who haven't played a NHL game for an awfully long time, like me with the new On-Ice training feature to help ease players into the game. Also, the fact they`ve also added the capability of being able to use Ultimate Team offline, is a great addition from the guys over at EA. Although it does have its flaws in the way of its commentary, It can be a very fun game to get involved in. I`m not a NHL fan, I don't watch it, I don't really take any interest in it normally. But the game has been very fun to play, and is something a bit different from what I`d normally play. And for that, it`s gained my attention. A game that will keep you engaged for a number of hours with it`s different modes on offer, and is a good step and improvement from NHL 15.