Details

Category: Xbox One Reviews
Published on Saturday, 05 September 2015 18:40
Written by DanLH16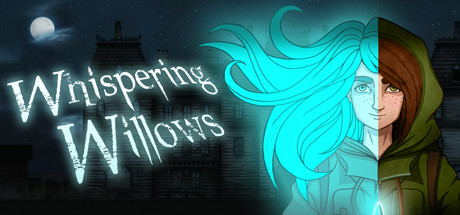 Imagine falling; falling into a dark world through a mystery hole in the ground as you search for your lost father.  Not ideal to say the least is it?  But that is exactly what happens to Elena, a young girl searching for her missing Dad, with not many clues you go trawling through strange houses hoping to find clues that will return him to her but not all is as seemed as things take a rather strange turn. 
The situation I am describing to you is from the new ID @Xbox game called Whispering Willows and the afore mentioned Elena and her search form an interesting plot for you to follow along a pretty basic 2D platformer, but it goes deeper than that and like many ID@Xbox games Whispering Willows has some great qualities but some flaws which spoil a great concept.
The concept is simple really, it's essentially an investigative platformer, searching and trawling your way around several different locations very close to each other collecting items and performing monotonous tasks at times with little reward except a slow advancement towards the truth.   At times, as you'll see in the video of the first 20 mins of Whispering Willows, it's an awful lot of walking around not really doing anything.  The game does this far too much to keep you gripped in all honesty.
A nifty concept which I loved, is the ability to transpose yourself into a ghost by releasing your soul, it adds depth to the game and presents a few different aspects of challenges which wouldn't have been possible before.  The mechanics of this work well and the game using the controller vibration very well to allow you to know when to use this, it's not just a guessing game, thankfully.  Aside from this, it's essentially a 2 button game, which is what you would expect from a platformer.
 Aside from that there isn't a lot going on to be honest, the game sort of presents itself with many opportunities to scare the player, with small loading breaks of darkness as you move between settings, it sort of cries out for a shock or two.  But alas it's lacking there and no general excitement going on at all, nothing really goes on considering you keep moving through different floors and surroundings.
It's all really underwhelming, it's hard to explain what really goes on in Whispering Willows, the game presents some good concepts and simplistic controls coupled with some good animation.  But its bland dialogue and lack of action and shocking lack of features is a stumbling block which won't make you want to find Elena's father any time soon.
It really lets the side of ID@Xbox games down for me after some excellent additions, Whispering Willows promises much but fails to deliver on almost every level.  I'm giving it a 2 stars purely because I think it has a decent base level behind the game, with more features a better story and more excitement this could have been something a lot more enjoyable.
Many Thanks to XCN for allowing AG to review Whispering Willows.